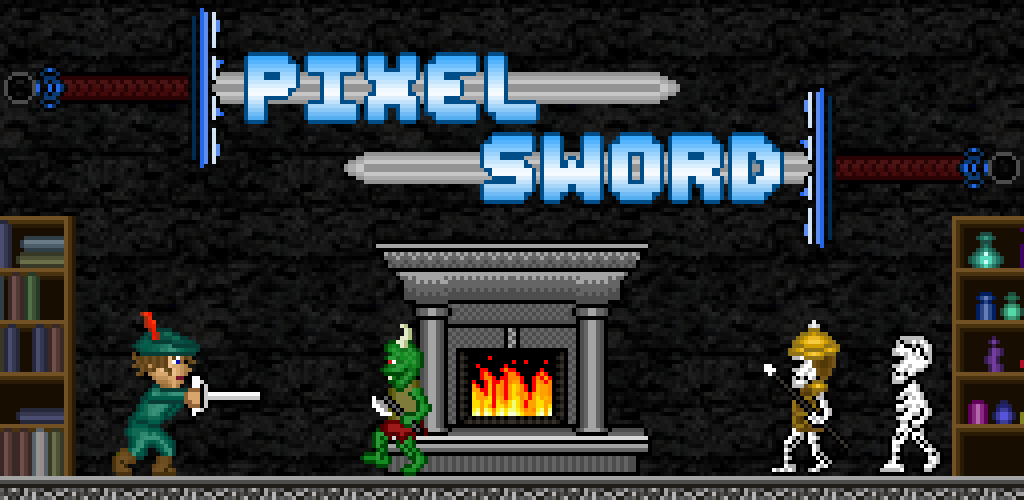 Pixel Sword
Loading SWF for the first time...
Pixel Sword is a 2D platformer game. It's dangerous to go alone, take this pixel sword. Defeat challenging enemies with your sword fighting skills.
Download Pixel Sword from Google Play
Download Pixel Sword from The Apple App Store

- Unique monsters
- Handcrafted levels
- Fast paced melee combat
- Low res pixel art
- A game for the 80's kid in everyone
- An adventure of pixelated proportions
- Great for kids & adults
Brought to you by HomeWorld Arts, the creators of Super Narwhal Boy, Jetpack Jumper, and Jurassic Quest.
Powered by Starling Framework, Flox, Feathers UI, Dragon Bones, and Nape Physics.
Music by Kyle Jeremy Neidig.
Also available on